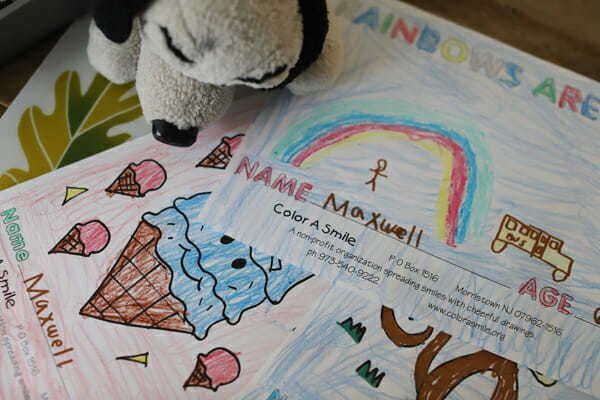 Even at an early stage in life, most children spend their day with numerous activities. Whether it's music lessons, after-school sports, or homework, parents have many options to keep their kids active, healthy, and educated. 
With more opportunities than ever, and with the help of the Internet, volunteering has never been easier. Even as many families continue to navigate this COVID-19 pandemic, there are virtual volunteering opportunities with wonderful non-profit organizations looking to improve each community they serve, which are perfect for families. 
Reasons children should adopt volunteering
Children should volunteer because it is a chance to give back and help others. Volunteering gives children the opportunity to grow as individuals through teachable moments, exposure, and guidance from volunteers and other community members. 
Volunteering is a chance for children to understand how their actions can make a difference in the lives of others, and it helps them develop skills such as empathy, leadership, and communication. 
1. It's a win-win
There is an old expression, "it's better to give than receive." Volunteering allows children to learn a vital life lesson many adults don't learn early enough in life. Helping somebody feel about either themselves or their situation makes not only the person you're helping feel better, but by volunteering, children will learn how great it makes themselves feel to help the less fortunate. 
2. It can be enjoyable!
Guess what? Many volunteer activities can be fun; for example, Color A Smile is a fantastic way children get validated volunteer hours doing something fun. Kids can choose from a gallery of photos to download, then print and color, all from the comfort of their own homes. Once they mail it back to our offices, we send those wonderful drawings to active military troops serving our country overseas. 
Color A Smile also provides children a way to volunteer in the comfort of their own home that allows them to get credited with volunteer hours. Whether it's for school, religious programs, or community service, children can easily download and fill out a form from our website that allows them precious volunteer hours validated. 
3. Learn important life skills
Early in an individual's life, learning social skills is extremely important. Many volunteering opportunities allow kids to learn critical social skills such as collaboration and communication in a social environment interacting with others. What better way for parents to have their children meet like-minded individuals than in volunteering activities.
4. Develop new interests
Volunteering allows children to develop new interests in things they would never have imagined with countless opportunities. As a parent, all you can ask is your children learn to build a new passion for certain activities. Unfortunately, volunteering can open doors that many after-school programs like music and sports can't fulfill to develop new interests.
5. Inspires love for giving
For most children, depending on age, the concept of significant money has yet been developed in their minds. It's vital children learn that "giving back" isn't just about donating money to a worthy cause. And in some cases, such as charity programs designed for the elderly, money isn't the object. Kids who learn that specific actions are about giving back to someone, even if it's just a smile, can significantly impact their young lives.
6. Can help define future career aspirations
What better way for children to experience some of those career aspirations than volunteering in similar functions? Examples include becoming a veterinarian; what better way than volunteering at an animal shelter. Love to teach? Volunteering allows young adults to find opportunities to tutor others.
These are just a few reasons why it's beneficial for children to learn to volunteer their time. Kids who start early will continue to develop a passion for giving back to the community, which will only help them grow as strong-minded individuals as they get older. To learn more about our non-profit organization, contact Color A Smile today.
About Color A Smile: Color A Smile is a non-profit organization that distributes cheerful drawings to senior citizens, our military troops overseas, and anyone in need of a smile. Every month we mail thousands of new drawings to everyone on your mailing list. Since 1990, Color A Smile has given out millions of cheerful drawings. That's a lot of smiles!